Lakefront District
Aston Lakeland Village Resort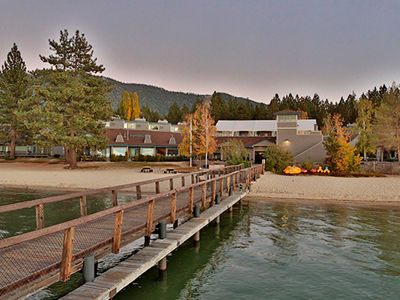 WELCOME TO YOUR
Aston Lakeland Village Resort
Your exclusive link to all the products you need to complete your Heavenly ski vacation!

Purchasing in advance ensures you get the best possible rates, and onto the mountain faster!
Right on the edge of breathtaking Lake Tahoe and just one mile from renowned Heavenly Mountain Resort sits Aston Lakeland Village Resort. This beautiful condominium complex offers luxury suites as well as townhomes, both of which boast gorgeous views of the surrounding Sierra Nevada. During both the summer and winter months, you're in the midst of one of the most picturesque alpine settings in the world, with access to an abundance of outdoor activities and entertainment. During ski season, you can enjoy a complimentary breakfast before you hit the slopes, then a free, private shuttle will transport you to the mountain. Parking is free, but passes are required and are limited to one pass per bedroom.
Rent Skis - Aston Lakeland Village Resort
Welcome to your rental reservations website. From here you can reserve the ski or snowboard package you prefer at the shop most convenient for you, and you'll receive a 25% discount from the normal walk in rates for booking online here through this custom site.
Rent Skis

, opens in a new window