CASINOS & NIGHTCLUBS
Ski all day and party all night. When you choose to vacation at Heavenly, you can expect non-stop fun.
The opulence, excitement and fun that Nevada night life is famous for.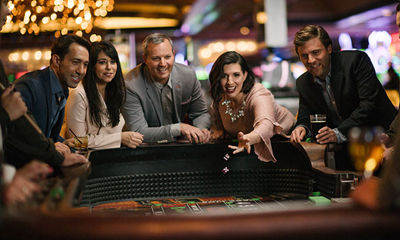 Nevada Nights
Thanks to Epic mountain terrain coupled with expansive lake views, everything great about Vegas is even better in Heavenly.

Some of the biggest names in the gaming industry, as well as several "home-grown" casinos, call Lake Tahoe home.

Visit the South Shore of this spectacular natural wonder to enjoy a small group of first-class, top-quality casinos.
Previous tab
Previous tab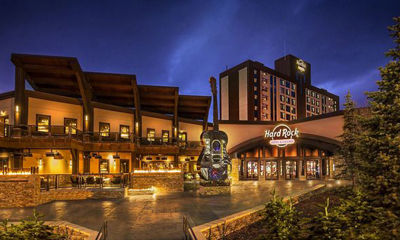 Hotel & Casino
Hard Rock Lake Tahoe
Hard Rock is bringing its iconic brand to Lake Tahoe with over 500 rooms, a 25,000-square-foot casino floor, unmatched food and beverage options, and entertainment that's going to #ROCKTAHOE.

Check out room, entertainment and dining options at the Hard Rock Hotel and Casino Website.

Nightlife – Vinyl

Vinyl is an intimate showroom providing a variety of musically inspired entertainment, comedic relief and after-hours activities.
Located at:
U.S. Highway
50 Stateline, NV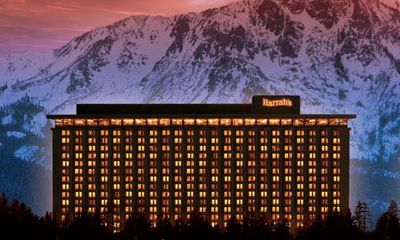 HOTEL & CASINO
Harrah's Lake Tahoe
With views of Heavenly and Lake Tahoe, visitors are sure to enjoy this location. Harrah's Lake Tahoe Hotel has more than 500 guest rooms, a relaxing spa, an incredible swimming pool, excellent restaurants and a vibrant 24-hour casino.

Book your hotel reservation today and experience all that Harrah's has to offer.

Nightclub – PEEK

Featuring over 6,700 square feet of optimal nightlife and live entertainment space, PEEK's new footprint includes 40 intimate VIP sections.

Visit Harrah's Casino Website

Located at:
U.S. Highway
50 Stateline, NV
775.588.6611
800.648.3773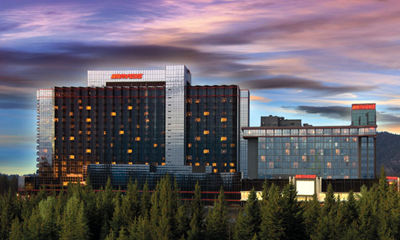 HOTEL & CASINO
HARVEYS LAKE TAHOE
Elevate your adventure at the first ever hotel-casino built on the South Shore of Lake Tahoe. After a day on the slopes, Harveys is the hottest place to heat up the night.

Let loose at the legendary Cabo Wabo Cantina, or be part of the action at one of your favorite table games. At Harveys Lake Tahoe, the party never stops.

Nightlife – Cabo Wabo

Come experience the Cantina and you will quickly see why this spot gave birth to the Cabo Wabo way of life.

Visit Harveys Lake Tahoe Website

Located at:
U.S. Highway
50 Stateline, NV