Nature - Exploration - Adventure
Discovery Day Camp: Closed for summer 2022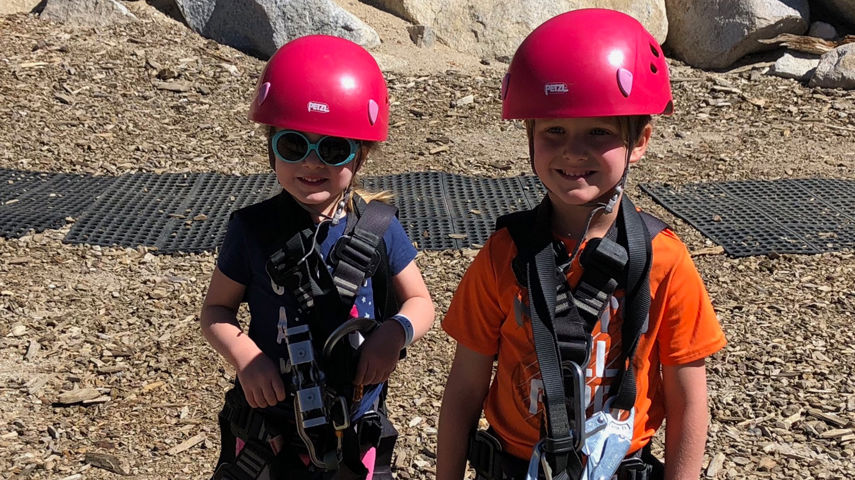 CLOSED FOR SUMMER 2022. See you next summer!
Discovery Day Camp
Heavenly's summer kids camp program offers an unforgettable day of nature, exploration, adventure, and fun. Children ages 5-12 years spend an entire day with our rock star camp leaders exploring the great outdoors, all at Heavenly Mountain Resort. From 9am-4pm, the program is packed with exciting activities, such as: a gondola ride, ropes course, scavenger hunts, relay games, wilderness survival activities, and more!
To reserve your child's adventure please book online below or call 530-542-6918.
Summer 2022
Camp Details
June 20th - August 26th 2022
Full Day Program - Monday through Friday
9:00am - 4:00pm (9:00am - 9:30am drop off)
Ages: 5-12 years*
*Campers must be 42" or taller to participate in some of the attractions.
If your child is ill, they will not be admitted to Discovery Day Camp. Please click here for more details on our Vail Resorts Childcare Illness Policy.
Activities
Scenic Gondola Ride
Conservation Education
Hiking & Forest Exploration
Scavenger Hunts
Relay & Endurance Games
Team Building Activities
Wilderness Survival Activities
Nature Crafts
Mountain Yoga
*Activities are subject to change based on age, height, weight, weather, and availability.
**Alternate indoor activities are planned in the case of inclement weather**
Lunch
Lunch will be provided by the culinary team at Heavenly's Tamarack Lodge. Menu options will be available at check-in. Feel free to contact us if you have any questions regarding menu options and dietary restrictions. A water bottle will also be given to each camper.
*For dietary restrictions and allergies, you may want to provide a bag lunch for your child**
Location
Discovery Day Camp drop off and pick up is in the Heavenly Village, located at 4080 Lake Tahoe Blvd. between Patagonia & Heavenly Sports, adjacent to the Gondola base station.
What To Wear
Children should arrive ready to hike with the following: Full coverage athletic shoes, sunscreen (pre-applied), a hat, and long-sleeve layers for cooler temperatures.