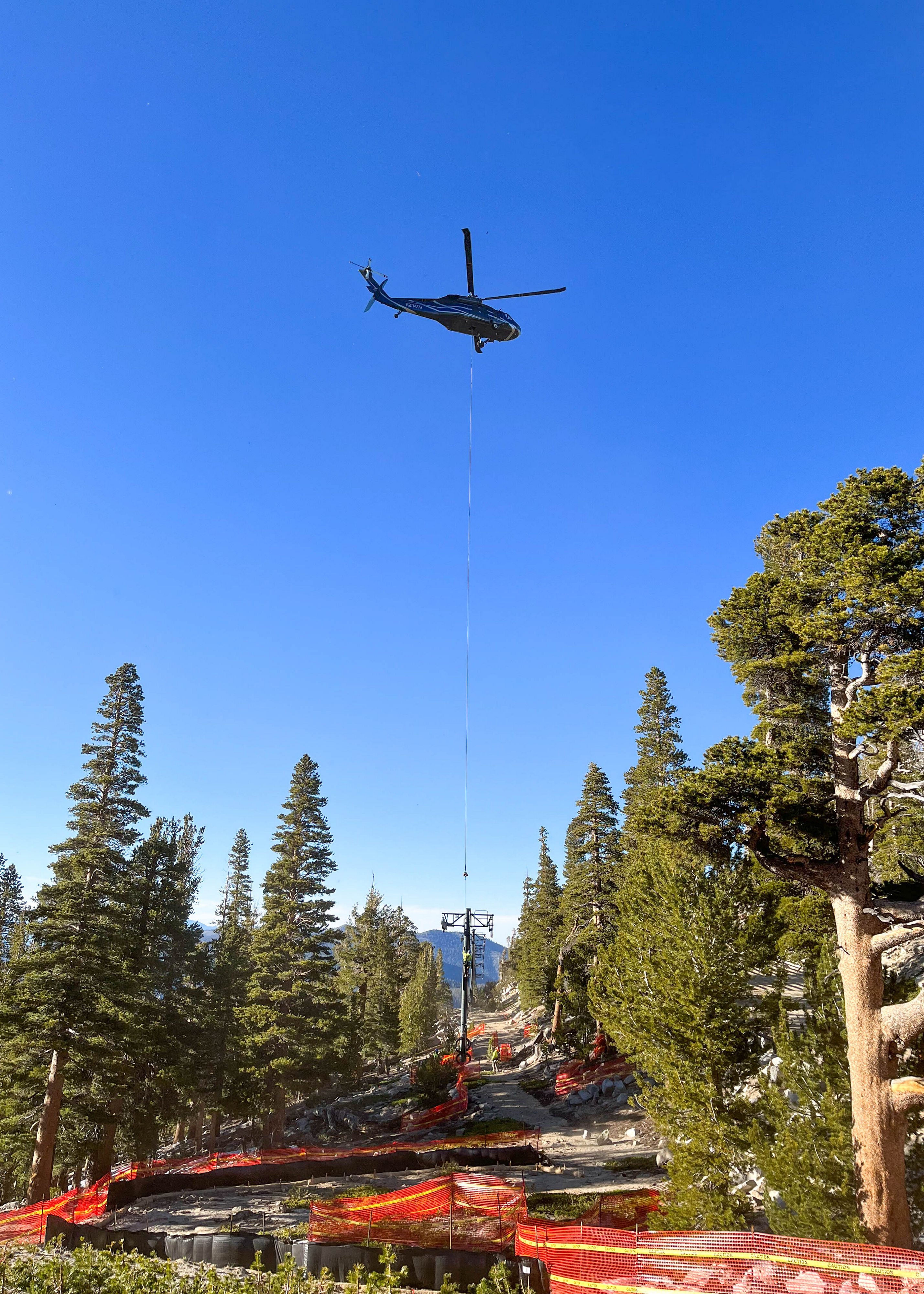 Hello!
It's been a bit since my last post, but I'm glad to be back at it! I hope you've taken some down time to reset after the ski and ride season.
Now, we are ramping back up as summer activities approach here at Heavenly, and our team has been hard at work. We were happy to see many of you over the Memorial Day holiday weekend, and know the wind wasn't ideal – but as always, every guest was in good spirits and understanding of our safety precautions. Ultimately, we had a great weekend, and it was a wonderful preview of what's to come for summer.
I'm so excited about our summer kickoff next Friday, June 17! This year, we expanded our operations and brought back some favorites, including our mountain coaster, tubing, the climbing wall, and more.
Some key dates to know are:
Gondola / Sightseeing: June 17
Gemstone Panning: already open!
Ridge Rider Mountain Coaster: June 17
Climbing Wall: July 1
Red Tail Flyer Children's Zipline: July 1
Tubing: early July – date to come
Hot Shot Zipline: mid-July - date to come
Of course, all activities and opening dates are subject to mountain conditions and weather. Summer activities passes and products are live on the website now, so be sure to buy tickets in advance.
We are also making great progress on our North Bowl lift upgrade. Last week, a helicopter removed the old lift towers, and some of the new towers have already been delivered. Our next step will be excavations for the new tower sites... keep your eyes on our social channels for continued updates and images, too.
I think we can all agree that summer in Tahoe is incredible, and we are lucky to be able to take advantage of our incredible surroundings... the lake, hiking and mountain biking trails, and everything our beautiful area has to offer.
Of course, I'm always most excited to share a team member spotlight in each Fortune Friday post. Today, I'm so proud to highlight Bryan Hickman, our Senior Manager of Snow Surfaces. Bryan is such an important member of our team – and while it may seem like his role would only be focused on winter months, he's got snow on the brain year-round. Not only that, he's been an inspirational and motivating leader here at Heavenly over the last six seasons, and he continues to make a difference in our community. Check out his Q&A below!
Can't wait to see you on the mountain – until next time...
-Tom