Lake Tahoe Spring Break Ski Trip > Beach Spring Break Trip, Here's Why
Wooohooo! Spring break is on the horizon. Sun, sleep, shenanigans and….skiing? That's right. Trade sand for snow, and work on your goggle tan. A spring break ski trip is the perfect way to squeeze in a few more days on the slopes while enjoying warmer weather & spring conditions.
Whether you're a family looking to spend quality time together or a #girlsquad ready to ski, board and après, Heavenly Mountain Resort offers something for every group of spring breakers.

The Best Spring Break Skiing is in Lake Tahoe, of Course!
Our 2022 Pond Skim this Saturday April 2nd is cancelled. Unfortunately due to unusually high temps, snow conditions won't allow us to host the Pond Skim event this year. We appreciate your understanding, and hope you will still join us for live music at LAT38 (Cal Lodge Deck) from 2-4pm on Sat. April 2nd.
When it comes to spring break skiing, you've got a lot of options. The Epic Pass for Vail Resorts alone can have you zig-zagging the U.S. (and even the globe). But there's something spectacular about Lake Tahoe in the spring.
South Lake Tahoe is home to the largest alpine lake in North America, and from the peaks of Heavenly Ski Resort you can take in this beautiful blue jewel with your own eyes. Let's be honest, the water is mighty cold in the winter, but a penguin plunge isn't out of the question once you come off the hill. So, yes, pack your swimsuit for this spring break ski trip.
The beauty of enjoying spring break at Heavenly goes beyond sparkling snow and awe-inspiring views. The beauty is the quality time you can spend with friends and family. It's the ability to create memories and share laughs whether you've never loaded onto a chairlift before or black diamonds are your best friend. Here, you'll find ways to connect, or as we like to say, mountain together.
Oh, and did we mention you can shred the #TahoeTrifecta while you're in town? Take a day to drive to Northstar or Kirkwood and experience a different side of Lake Tahoe. With endless events happening at all three sister resorts, you can plan an epic spring break ski trip that will make all your internet friends jealous. With an EpicDay card, you can jump from ski area to ski area without any hassle! Whether it's luxury amenities at Northstar, a booming craft beer scene at our own base or a mountain escape at Kirkwood, the choices are endless when you visit Lake Tahoe.
Spring Events:
Saturday 3/19: Groove Jump Jam Day
Saturday 3/26: Gun Barrel 25
Saturday 4/2: Pond Skim (cancelled due to snow conditions and high temps)
*Check our events calendar for more info per each event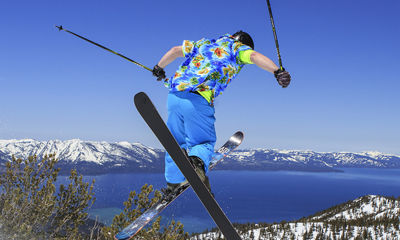 Can You Even Ski in March, Bro?
Heck yes! There's never a bad time to ski and snowboard, but March is definitely one of the best months to visit Lake Tahoe. Temperatures warm to around 50 degrees most days, and with an average of 300 sunny days a year, there's a great chance you'll be able to bask in the sun on the chairlift, on the rooftop of the California Lodge or from the balcony of a condo in Heavenly Village.
That's not to say you won't snag a powder day in March. Ski season in Lake Tahoe can be wonderfully unpredictable and our high elevation means we can get fresh snow at any time. When you spend your spring break in Lake Tahoe, be ready for anything—especially a good time! Be sure to check out information on Tahoe conditions, weather and more before you head our way.
Can't Miss Things to Do During Spring in Lake Tahoe
When you visit South Lake Tahoe (and of course, Heavenly), you have access to so much more than amazing skiing. Catch a DJ spinning live music from a Heavenly snow cat for a dance party in your ski pants. (Pro-tip: It's a great time to capture a TikTok.) On the mountain, you can catch events like the our terrain park jam day and the Pond Skim. Nothing says "spring break ski trip" quite like skiing in swim trunks. If you're feeling bold, why not compete for eternal glory and bragging rights?
Tired from a long day of skiing and riding? There's endless ways to relax and refuel. We have spas, breweries and fine dining to help you relax. Stop in at Base Camp Pizza Co., a favorite amongst our ski and snowboard instructors, for people watching, drinks on the patio and live music. Or hit up the Himmel Haus for trivia and bingo nights, a sure fire way to bring friends and family closer together. Maybe you'd like to get adventurous and get on on the lake in a private boat charter.
Lift Tickets & Lodging for Your Spring Break Ski Trip
Are you ready to plan your trip? We want to reward you for planning early! When you book your ski vacation at least seven days in advance, you can save up to 10% off the best available lodging rates and skip the ticket window. Yup, no lines. Just cruise on over to the lift. From condos to fit all your friends to hotel rooms for you and your boo, there are spring break vacation deals for everyone. Same goes for Heavenly lift tickets. Frankly, we're having an Oprah moment. You get a deal! And you get a deal! And you get a deal! We just can't wait to see you on the slopes.

Complete Your Spring Getaway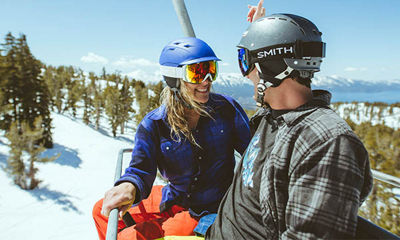 Buy in advance to get the lowest price guarantee = more money for Après!
Looking for ski hacks that will improve your game? We've got you covered.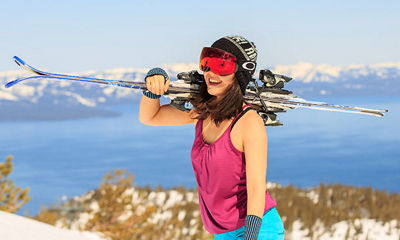 20% off your rentals at our exclusive slopeside locations!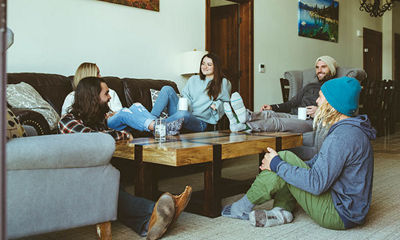 Grab your crew and book now for best rates!