Thru-Hiking 101: A Workshop for All
Join Patagonia for free a 1.5 to 2 hour workshop with Savannah Schuring!
Dates:
Thursday: Oct 19 - Oct 19
Join us for free a 1.5 to 2 hour workshop with Savannah Schuring, an educator of over ten years and experienced thru-hiker with over 9,000 miles under her feet - putting her in the top 1% of experts in the field of long-distance hiking. This workshop is for both new and experienced hikers wanting to plan a long-distance hike or improve their trip planning. Savannah will delve into the logistics planning process, including how to resupply, creating an itinerary, timelines, finances, town days, gear lists, and much more. Also included are giveaways at the end of the event! Attendance is first come, first serve.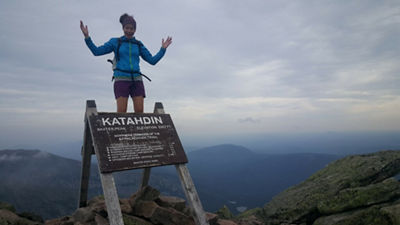 Savannah Schuring
Get to Know the Speaker
Savannah holds an undergraduate degree in music and two master's degrees in Recreation Science and
Environmental Studies. She combines her enjoyment for the outdoors with her background in education
through her writing, workshops, and presentations. After hiking over 9,000 miles, she has seen first-hand
the effect thru-hiking can have on our betterment and well-being. Savannah has been a teacher and
outdoor educator for over ten years and has led backpacking and kayaking trips for both high school and
university students along the Appalachian Trail and Vermont Long Trail, teaching students self-efficacy
and confidence through immersion in nature. In addition to the trips she has led, Savannah has also hiked
the Long Trail, Lone Star Trail, Centennial Trail, Appalachian Trail, Pacific Crest Trail, Ouachita Trail, Pacific
Northwest Trail, and Tahoe Rim Trail.
Savannah presents across the country to schools, conferences, businesses, and festivals. She aims to
instill confidence in long-distance hike planning as well as the self-efficacy in facing adversities head on
alongside the power of human connection. She also coaches hikers in a one-on-one format both virtually
and in person.
Instagram: @hiker_sav / @thruhikeplanning
Website: https://savannahschuring.com/