Near the Heavenly Gondola
Hotel Becket
Ski & Snowboard Rental Equipment
Welcome to your rental reservations website. From here you can reserve the ski or snowboard package you prefer at the shop most convenient for you, and you'll receive up to a 20% discount from the normal walk in rates for booking online here through this custom site.
Reserve Rental Equipment

, opens in a new window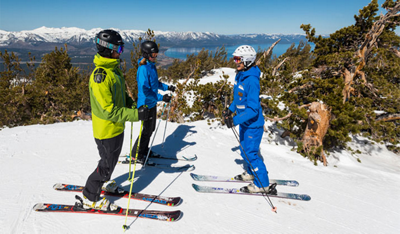 WELCOME TO YOUR
Hotel Becket
Your exclusive link to all the products you need to complete your Heavenly ski vacation!

Purchasing in advance ensures you get the best possible rates, and onto the mountain faster!
Originally the Park Tahoe Inn and 968 Park Tahoe, the new name of the 167 room hotel is inspired by the becket knot, a nautical term for tying two ropes into one. The name also reflects the bringing together of people in the hotel's newly-joined spaces. The recently combined property offers an authentic sense of place and reflects the mountain lifestyle of the Lake Tahoe basin with modern, rustic details and artful touches. The former Park Tahoe rooms have been newly-renovated and feature handcrafted architectural details such as recycled barn wood doors, as well as custom artwork reminiscent of the mountain lakes found throughout the Sierra.