Previous tab
Previous tab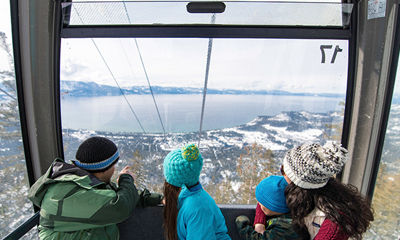 Winter Sightseeing
Scenic Gondola Ride
Even if you aren't skiing or riding, you can still experience one of the greatest views of Lake Tahoe with a Scenic Gondola Ride. Get on the Gondola in the Heavenly Village and have your camera ready the 2.4 mile ride will leave you breathless. Stop at the Observation Deck for panoramic views of Lake Tahoe and the surrounding Sierra Nevada mountains.
Tickets are only available for purchase on the day of use at our Heavenly Village Ticket Office.
Hours of Operation: **Subject to Availability
Monday - Friday: Ticket Office 8:30am - 5:00pm and Gondola operational hours 9:00am - 4:00pm

Saturday & Sunday: Ticket Office 8:00am - 4:30pm and Gondola operational hours 8:30am - 4:00pm
From 3:30pm the Sightseeing Gondola ride is only a ride around (you can not get out at mid-station or the top) and please note the last gondola cabin up is 3:59pm.
2022-2023
Sightseeing Rates
Gondola Sightseeing Peak Prices:
Adult: $96
Teen/Senior: $64
Child (5 - 12 yrs.): $51
Under 5 years of age ride the Gondola for free
Gondola Sightseeing OFF Peak Prices (non-Holiday):
Adult: $88
Teen/Senior: $58
Child (5 - 12 yrs.): $46
Under 5 years of age ride the Gondola for free
*Bathrooms will be available at Mid-Station, Top of our Gondola and Tamarack Lodge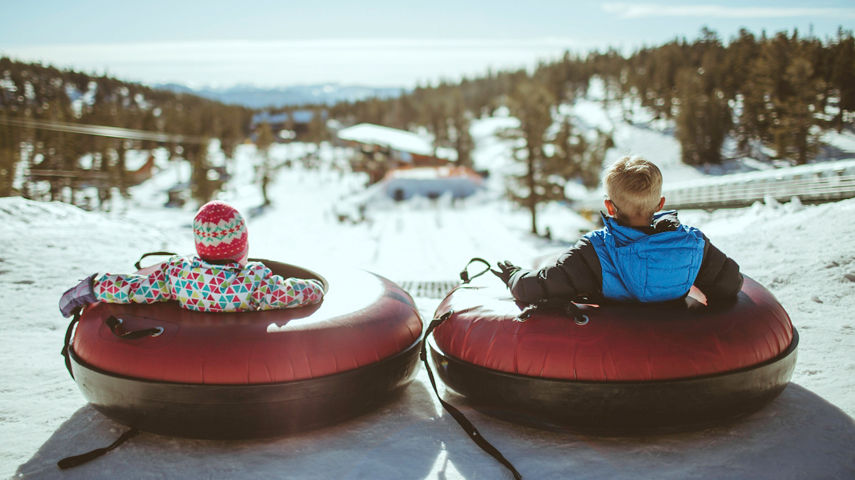 Winter Tubing
Location: Top of the Gondola
Times: Regular Tubing: Opening at 11am – Closing 3pm (times may be updated due to weather or business volume) and Mini Tubing is 1pm - 3pm Daily.
Product: Regular Tubing (all day ticket) Mini Tubing (all day ticket)
Pricing: Regular Tubing $44 Mini Tubing $32 (you must purchase a gondola ticket PLUS a Winter Tubing ticket)

Winter Tubing - Participant Requirements

Height requirement
42" minimum for tubing
42" maximum for mini tubing

One participant per tube

Participant must sit in tube, with legs between handles
Small children may sit with his or her legs in the tube, but must remain leaning back against the tube
Participants must be able to fit inside tube properly

Guests with ski boots can only tube singly

Tubes must remain in the tubing fenced areas at all times. Tubing may only occur at in lanes designed by groomers and under the direction of the Lead/Team Lead of Tubing

Linking tubes is permitted after testing is complete and up to the Activity leadership and COD's discretion
A maximum of four tubes may be linked at a time
Due to volatile lane conditions, linked tubes speed must be monitored at all times

Participants must pull back hair and secure any loose items while on the tube lift and tubing hill
Lockers are available at the Gondola
Personal items may be stored around the tubing shack, but the resort is not responsible for monitoring items
Backpacks are permitted, but must be turned to the front of the participant while riding down the tubing hill

Conditions Barring Participants
Pregnancy
Under the influence of drugs that alter mental status (legal or illegal), Alcohol
Not meeting height requirement
42" minimum for tubing
42" maximum for mini tubing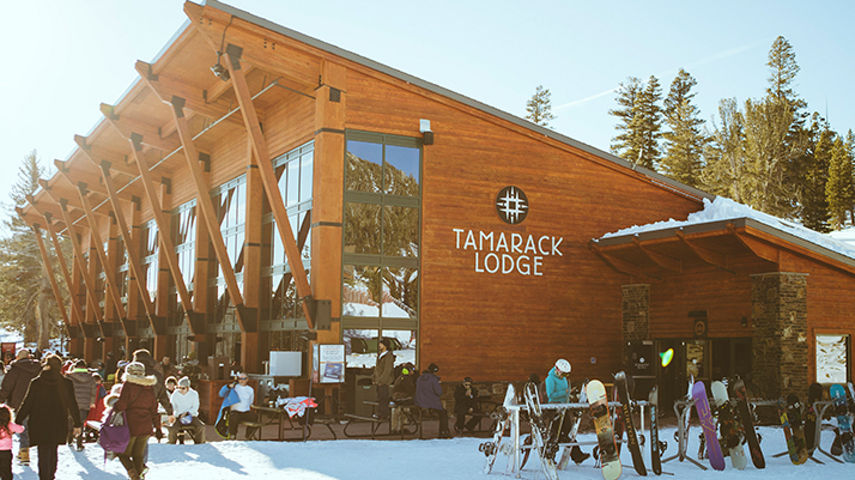 Open 10am - 3pm
Tamarack Lodge
Located at the top of the Gondola, our LEED certified lodge features and grab-n-go snacks, food & beverages.