Previous tab
Previous tab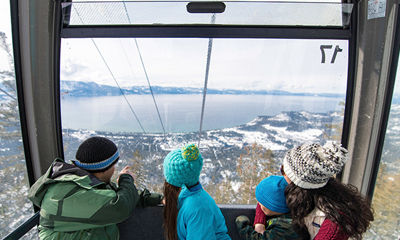 Scenic Gondola Ride
Even if you aren't skiing or riding, you can still experience one of the greatest views of Lake Tahoe with a Scenic Gondola Ride. Get on the Gondola in the Heavenly Village and have your camera ready the 2.4 mile ride will leave you breathless. Stop at the Observation Deck for panoramic views of Lake Tahoe and the surrounding Sierra Nevada mountains.
At 3:30pm the Sightseeing Gondola ride is only a ride around (you can not get out at mid-station or the top) and please note the last gondola cabin up is 3:59pm.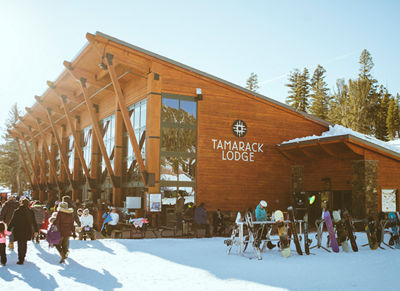 Open 10am - 3pm
Tamarack Lodge
Located at the top of the Gondola, our LEED certified lodge features and grab-n-go snacks, food & beverages.
Please follow all COVID-19 guidelines in Tamarack Lodge:
Proof of full COVID-19 vaccination is required to dine inside
Face covering is required inside
Please limit your time to 45 minutes
Reservations are required to dine inside Tamarack Lodge thru 'Time To Dine'