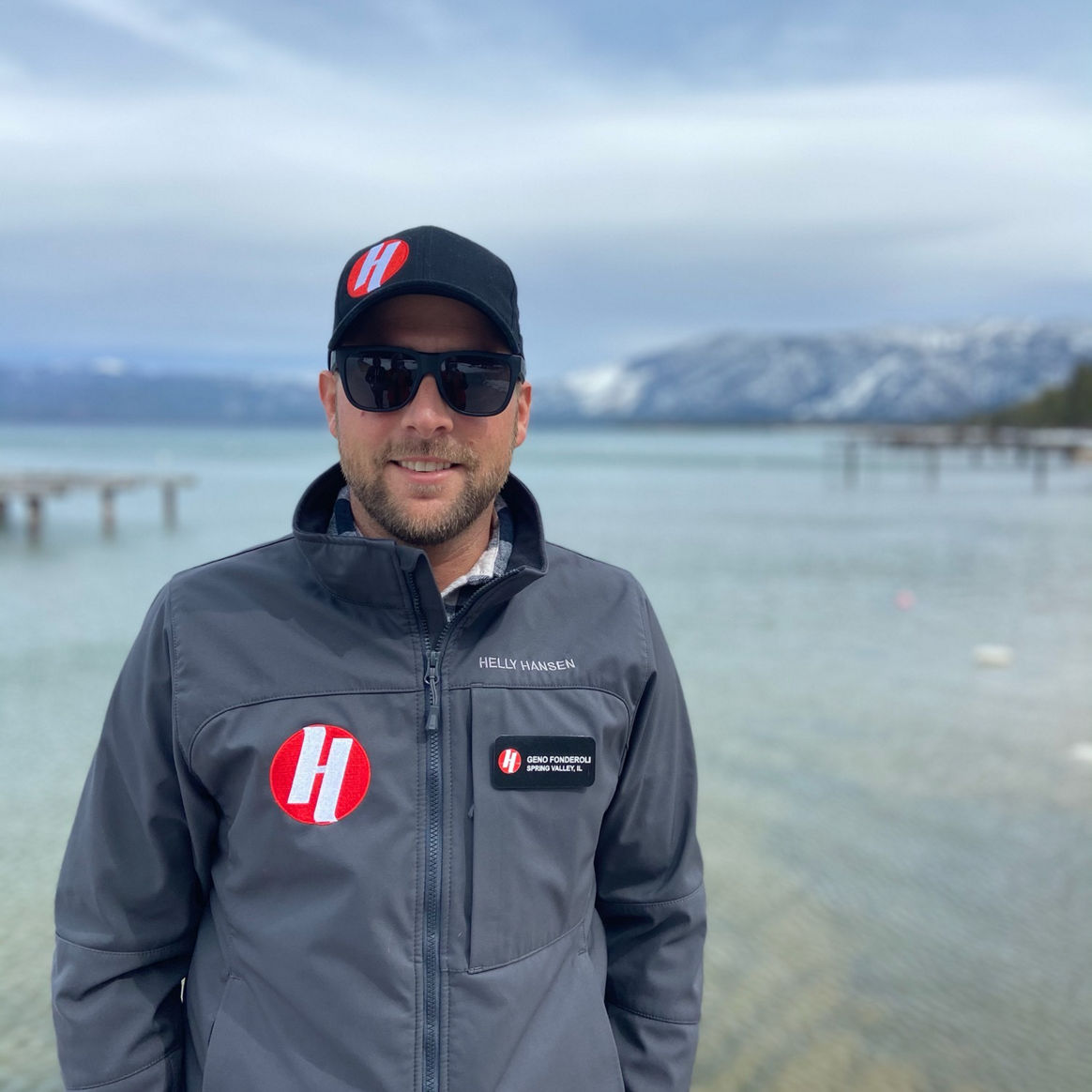 Q: Hi Geno! Can you tell us a little bit about your role at Heavenly?
A: I am the Senior Manager of Health & Safety at Heavenly. Health & Safety is heavily involved in ensuring occupational health and safety compliance measures are being met for both employees and guests. However, compliance is just part of the role. The role also allows for many partnering opportunities to influence safe behaviors in the workplace, provide guidance on implementation of safety programs, and influence the overall health & safety strategy at the resort.
Q: What led you to Health & Safety?
A: My parents ran a construction company for over 20 years with an incredible safety record, and through inspiration and first-hand experience of the work their company performed, coupled with the morale and enjoyment shared amongst the employees, I knew that my calling was to work in this profession to help enhance the employee experience through safety.
Q: What do you love most about your job? And about Heavenly?
A: My favorite part of this job is getting to connect with and serve the many talented leaders and employees that work for Vail Resorts, and of course the amazing resort leadership team at Heavenly! What I love most about performing this role for Heavenly is that I used to call this place my home over 10 years ago, so the ability to return in such a capacity is more than an honor.
Q: What makes the Health & Safety team so awesome?
A: We take the fear out of reporting, embrace our core value of "have fun," and make the process of implementing health and safety programs an enjoyable experience.
Q: What unique or special skills are needed to do your job?
A: I think one needs to be an approachable leader with an objective stance, able to exhibit strong emotional intelligence, and able to challenge the status quo to ensure positive results for any initiative.
Q: What advice would you give someone who wants to go into this field?
A: Explore the field through shadowing, if possible, and learn about the other fields that are interrelated such as industrial hygiene, workers compensation, public health, environmental studies, etc. While there are graduate and undergraduate Occupational Health and Safety programs at many schools, that type of degree is not necessarily required, although it does help. Exhibiting interest and gaining experience in the overall business, along with a continuous learning mentality, can be enough to get a foot in the door.
Q: What's one thing you wish guests knew before they came to the mountain?
A: Sometimes we experience operational delays due to many factors. While there may be causes behind a delay, there is really one underlying purpose, and that is for employee and guest safety.
Q: What inspires you most?
A: Seeing dedicated leaders and employees give their entire heart into maintaining a safe and healthy operation.