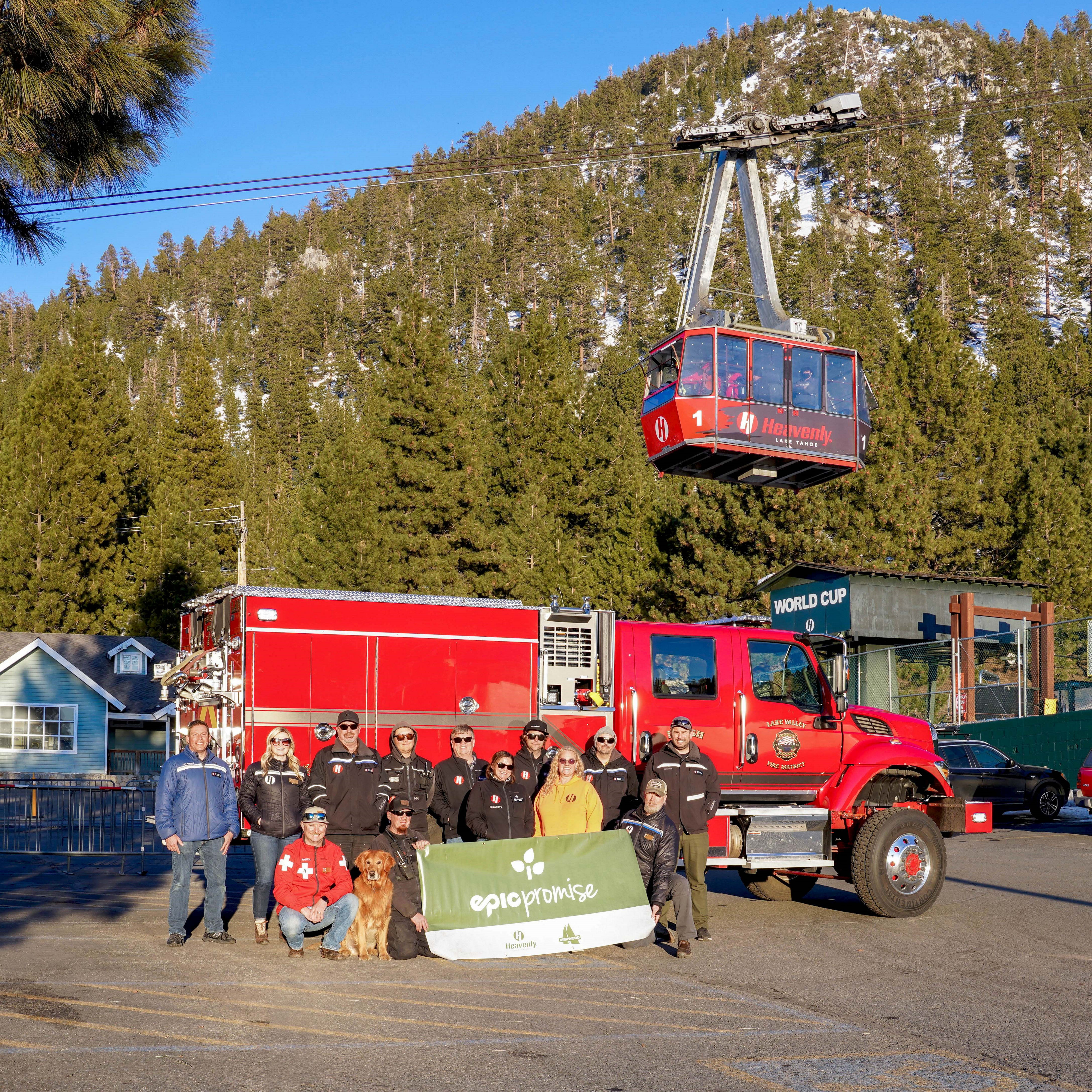 Hello!
I'm so thrilled to reintroduce Fortune Fridays – these weekly updates took a hiatus for a bit, but I'm glad to share that they are back! The goal is to provide a quick update the latest-and-greatest here at Heavenly, and to also shine a spotlight on the amazing people who make this place what it is.
With that, let's kick off with a quick update about the season so far, and some important "news-you-can-use":
First, it was quite a start to the ski season – warm and dry conditions in November made snowmaking a challenge, then we got walloped by a huge snowstorm in late December, followed by a dry spell in January and early February. Despite Mother Nature doing her own thing (on her own schedule), skiing and riding have been quite good, and that's really what it's all about!
I have to call out the Heavenly Team, of course. Our mantra is to maintain a "Fearless Mountain Spirit," and it is such a fitting way to describe the staff here. The Heavenly team worked tirelessly to get all of our lifts and terrain open, as well as all the other facilities and operations, despite the challenges presented by weather and the changing nature of the pandemic. I am so proud of each and every person that wears a Heavenly uniform!

So...what's ahead for the remainder of the season? Hopefully more snow (I was glad to see a few inches earlier this week)! And we're evaluating hosting a few more events to finish the season strong.

As for summer, we are highly engaged in the planning as we build the new North Bowl Express, and after 2 years of a greatly reduced summer operations, we are preparing to get back to full swing – I look forward to sharing more soon.

Last, but definitely not least, thanks to all of you, from both near and far, for your support and spending time at Heavenly. We love sharing this special place with you.
I'm also incredibly proud to share that Heavenly was recently honored by the Lake Tahoe South Shore Chamber of Commerce with the "People's Choice" Blue Ribbon Award in honor of our efforts to combat the devastating impact of the Caldor Fire. This particular award is based on a vote from the South Lake Tahoe community, making it all the more special (and truly humbling).
So much work was done during, and after, the devastation of the Caldor Fire. Much of this work was led by Brian Bigley, our Director of Base Area Operations, with incredible support from the Base Operations, Mountain Operations, IT, and Security teams as they built and managed the Fire Camp for the eastern front of the fire in September. This ultimately became the gathering place for nearly 2,000 incredibly heroic firefighters stationed in the Cal Base area. Over the following few months, Cal Base transformed into a command center, providing infrastructure and logistics facilities for those at the front lines of the fire. Importantly, Heavenly's amazing Snowmaking Team was out blowing the snow guns to support in every way possible, too. Our teams' relentless support and attitude of "one mountain community" shone through during such a difficult time, and this is something that brings me immense pride.
In addition, the EpicPromise Employee Foundation supported more than 500 employees here at Heavenly, and also at Kirkwood, with $430,000 in grants, evacuation support, free lodging at Northstar, and a return-from-evacuation care package once these team members returned home.
But this work isn't done. We continue to support our friends across lake Tahoe, including Sierra-at-Tahoe, as they continue on the difficult path of recovery following the devastating hardships that resulted from the Caldor Fire. The South Lake community has a spirit unlike any other, and we're all in this together. We are thrilled to be hosting the South Lake Tahoe High School Race Team and Sierra's Snowboard Freeride Team this season, and have also provided free Tahoe Local Passes to the 400 students who are part of the Sierra-at-Tahoe "Straight As" program this season. It will take all of us, together, to continue to support rebuilding efforts.
This is an incredible example of what it really means to be part of a community, and yet another reminder of how special it is to be part of us.
Until next time!
-Tom