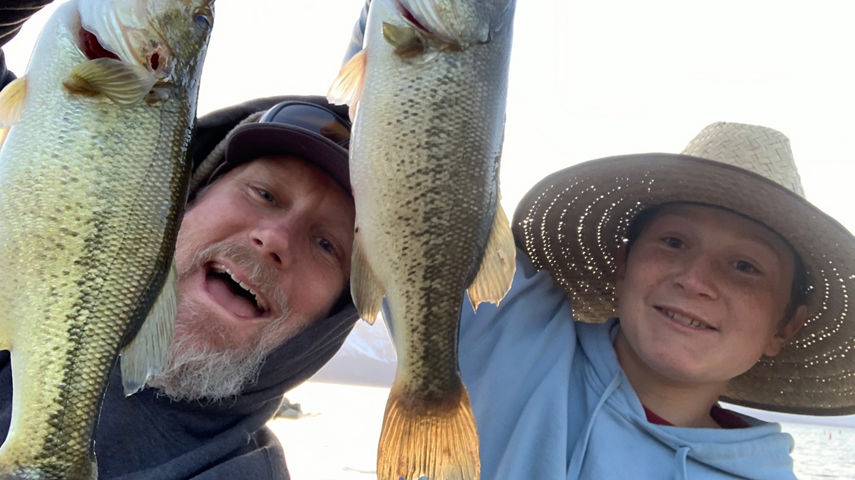 Q: Hi Brian! Can you tell us a little bit about your role at Heavenly?
A: Why hello there! The Base Ops team provides support to our mountain and our guests via Transportation, Building Maintenance, Mountain Dispatch, Parking, Security, Sign Shop, Base Area Maintenance, and our Employee Center and Uniforms. It is also part of our job to be good neighbors and partners with all of the outstanding local government agencies. Partnering with City Works, Lake Valley Fire, STFD, STPD EDSO, DCSO TDFD and many more. My job is to make sure everyone on our truly inspiring and passionate team has all the support they need to do what they want and need to do!
Q: What are some of the responsibilities you have that might surprise people?
A: It always surprises people how much we have to do in the summer. As you can imagine, winter is rough on all our buildings and base areas. It takes the length of the summer to ensure we've done the necessary work across the mountain's base areas to ensure all is ready for the next ski and ride season. Additionally, I help lead Heavenly's employee-led Street Team and Diversity, Equity, and Inclusion (DEI) groups. These are groups dedicated to making our team members' time at Heavenly positive, unique, and (importantly) fun. Our Street Team plans and holds super fun events for all resort employees, including team ride nights, trivia events, skate night at the ice rink, and years- of-service recognition. Our DEI group creates a safe space for us to learn about each other, with each other. It offers our team the opportunity to have tough conversations, and think more fully and inclusively about what we can do to ensure that Heavenly is a place that everyone feels welcome, including our employees, guests, and community. Personally, I find it incredibly rewarding to be part of these groups.
Q: What inspired your career path?
A: Well...it all started during my first year living in Flagstaff. It snowed three feet in October, so I borrowed my roommate's girlfriend's snowboard and hiked up part of a run at Arizona Snowbowl. That powder run changed my life. As many know, there is really nothing like riding deep blower pow on a snowboard! One of my friends said his grandfather opened Dodge Ridge on HWY 108, and that I should try to get job there...and ultimately, I got a job as an IT tech and that's what started it. From there I ended up at Kirkwood, where I spent 16 years before making my way to the Heavenly family.
Q: What do you love most about your job? And about Heavenly?
A: I love snow. Yes, I love riding the pow and getting faceshots, but I also love shoveling it, snowblowing it, watching the layers move while removing huge piles of it, how it sounds when it falls and the chaos a storm brings. December 2021 (which brought a crazy amount of snow to Tahoe) was a super fun time for my team in particular. We didn't sleep much, but we sure had an incredible time playing with all our snow removal toys, trying to tame a bit of the chaos so that employees could make it to work and guests could come chase their thirst for pow. The comradery that grows when passionate snow-loving folks work together during events like we had last December is truly inspiring.

One of the reasons I took this role at Heavenly was to be a bigger part of the South Lake community my family lives in. Whether its partnering with Barton or the City of South Lake Tahoe to organize mass vaccination events in the California Parking lot, or partnering with the Interagency Fire Management team to host the fire camp at Cal base during the Caldor Fire, these are the things I really like about my job.
Q: What unique or special skills are needed to do your job?
A: I agree with what Ricky Newberry said in his recent Q&A, that curiosity is so critical. In my case, it's true for all the reasons he shared, but I'd add that a major driver for me is curiosity about how to make systems run better. During my time in the ski industry, I have managed Retail, Rentals, Points of Sale, Digital/Websites, Databases, Marketing Campaigns, Employee Housing, Building Maintenance, Facilities, Guest Services, Tickets + Passes...it's a long list. Along the way, as I've ventured through different stages and opportunities, I've been curious about process and systems to organize our teams and create efficiencies, especially in ways of working. Through it all, I've found that the most important thing is to surround myself with passionate and driven people who love community and are hopefully smarter than me.
Q: What are the various roles your team members have? What would surprise guests about what goes on behind the scenes in Base Ops?
A: Each team member has several roles. Ryan Smith, for instance, is not just our Sr. Manager of Building Maintenance – he is also our captain for the community outreach program for Epic Promise. This means he works to support many amazing non-profit organizations locally with events and grants. He is also a board member with the South Shore Transportation Management Association. Hayli Rutledge is not only our Transportation Supervisor, but she is also a leader for our Tahoe Blue Crew, and is also a member of our Heavenly DEI group I mentioned earlier. She's additionally involved in the growing local poetry community. Steve Kirkpatrick is our Parking and Transportation Manager, and he and his wife also own two local repurposing shops for kids' clothes and toys, "Tahoe Kids." Jen Kawaratani is the Mountain Dispatch Supervisor, and also volunteers with our Street Team to organize employee events and employee recognition events. These are just a few examples of my amazing Base Ops team...I'm so proud of the work they do every single day, both on our mountain, and off.
Q: What's one thing you wish guests knew before coming to Heavenly?
A: I wish everyone knew that the Gondola is a part of the ski resort and that @hvconditions on Twitter is the best place to get alerts about parking and mountain updates. Plan on arriving no later than 8:00am on weekends or catch a bus/rideshare for drop-off to avoid parking challenges.
Q: What or who inspires you most?
A: My brother and my dad. My brother, Dan Bigley, has a tremendously positive outlook on life. His work ethic is second-to-none and he's overcome tremendous obstacles that help keep my everyday stress in perspective. My dad is very wise and has an amazing amount of patience, which is something I always worked to have more of.
Q: What's your favorite run?
A: I would have to say if you were to try to find me and my sons on the mountain, you are most likely to find us in Nevada Woods. We love the aspect and the terrain over there!
Q: Anything else you want to add?
A: I want to extend a thank you Tom Fortune for the opportunity to be a part of this fearless team. Importantly, I also want to thank my wife, Emma, and my boys Nash and Hudson, for sharing this awesome adventure with me.